About
---
Kelly is currently working on the road as Head Electrician for the National Broadway Tour of Annie, contracted through May 2016. She has been a proud Stagehand and member of I.A.T.S.E. since 2012.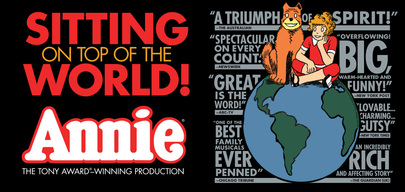 After attending the University of Minnesota Duluth (UMD) in pursuit of a BFA in Theatre, specializing in Stage Management and passionate about lighting design, and set construction Kelly ventured briefly to Chicago working as a Lighting Designer and technician. Just before joining FELD Entertainment, she was very fortunate to shadow Jennifer Tipton for a few weeks at the Court Theatre and The Lyric Opera of Chicago.

While in Duluth, Mn she worked with local companies and theaters such as The Renegade Theatre Company, The Minnesota Ballet, The Duluth Playhouse, The Duluth Playground and the Teatro Zuccone. In addition to local companies, she has had the opportunity to work with touring companies including The Flying Foot Forum, Zenon Dance Company and The Illusion Theater Company. In September of 2010, she was one of two local interns that assisted with tech week for the Mamma Mia 2.5 North American Broadway Tour which opened at the Duluth Entertainment Convention Center (DECC).
At UMD she had the opportunity to work on varied design/tech projects. Along with stage management and lighting, she was able to grow in mask making, fabrication, basic stitching, basic pattern making, basic carpentry, basic welding, set construction, graffiti, and scene painting. She is always looking to gain more experience in any aspect that she can. She loves opening her experiences to all platforms familiar and new.